Investmentz mobile¶
Pending Order¶
If you want to see your all your pending orders that is order which are open, modified, rejected, cancelled, partial follow the below steps
Step 1 : Login to your Investmentz account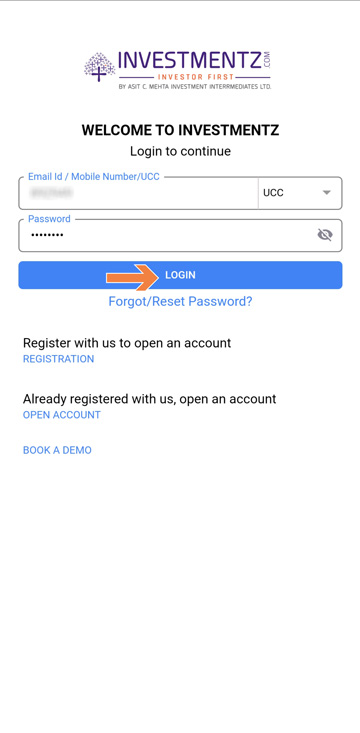 Step 2 : Click on the Pending option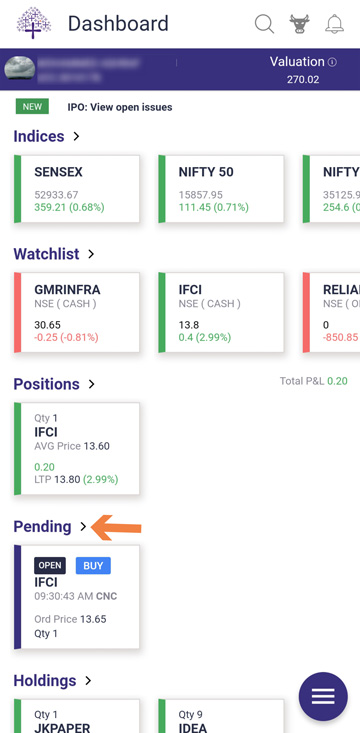 Step 3 : You will be landed on the below page where you can see your orders where you can Buy/Sell scrip from rejected orders, You can Buy/Sell scrip from cancelled orders, and also you can quickly modify and cancel the order.
Open means your order got confirmed but still it is not executed.
Modify means you can modify your order w.r.t quantity, order type, MIS /CNC, Day, or IOC.
Rejected means your order might be rejected due to various reasons it may be RMS rejection or system rejection.
Cancel means if you don't want to trade in a particular scrip user can cancel the order as per your choice.
Partial means order whose some but not all quantity is traded at desired price is called partial order.