Our Vision:
"To become the most trusted financial intermediary in India"
Our Mission:
"To reach appropriate financial products, services, and solutions to every Indian entity"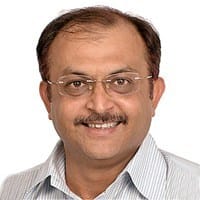 Mr. Asit C. Mehta, Group Chairman
A Chartered Accountant and a seasoned capital market professional, Mr. Asit C. Mehta is the Chairman of the Nucleus Group that owns ACMIIL. He has attained several shot-term/diploma courses in management, securities laws, and investment management. He started his career in corporate finance markets in 1983 by associating with leading government security brokers. He concentrated on corporate debt comprising ICDs, bill discounting, syndication of loans, issue of commercial papers, and short-term debentures. He is focused on initiating multiple new businesses within the Group such as debt markets, interbank, forex broking, retail money changing, and money transfer services. Moreover, his passion for technology led him to the technology sector way back in 1996 with certain assignments in business process, GIS, and data management solutions. He also oversees investment banking activities. As the Group Chairman, he provides guidance and direction to the Nucleus Group.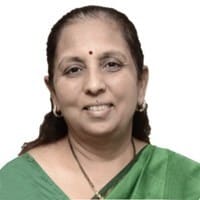 Mrs. Deena Mehta, Managing Director, ACMIIL
Mrs. Deena Mehta is a Chartered Accountant, Masters in Management Studies (Finance), and Fellow Member of Securities and Investment Institute London. She is the promoter of the Nucleus Group. She is on the Board of Reliance Asset Reconstruction Company Ltd., Reliance Home Finance Ltd, Reliance Commercial Finance Ltd, and Gandhar Oil Refinery (India) Limited as an Independent Director. She is a former President of the Bombay Stock Exchange and has the honour of being the first woman Director on the Board of the BSE as well as being the first woman President of the BSE. She is also a former director of National Payments Corporation of India (NPCI). She was the promoter director of Central Depository Services (India) Ltd and is a Founder Member of South Asian Federation of exchanges, the association of stock exchanges of SAARC countries. She has been an invitee to International Securities Regulators Organization and a member of the Index Committee and Advisory Committee on mutual funds of stock exchange, Mumbai. She is also the member of SEBI committees such as Review of Eligibility (CORE) norms of SEBI, Derivative Committee, Delisting Committee, Ethics Committee, and Investor Education.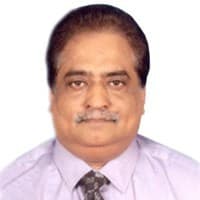 Mr. Kirit Vora, Group Director
Mr. Kirit Vora is a Chartered Accountant and Diploma holder in Securities Law from the Government Law College, Mumbai. He is associated with the Nucleus Group for the past 30 years. He has been in the financial services for more than 36 years. In his initial 5 years for the Nucleus Group, he was focused on setting up the institutional equity desk with empanelment, research, and dealing teams. Over the years, he has worked on various products, services, channels, and functions. As part of the top management team, he is responsible for overseeing diverse functions. Prior to joining the Nucleus Group, he was self-employed as management consultant for two years. At the start of his career, he worked with Larsen and Toubro Ltd in project finance activities.
CREDITS THAT WE ARE PROUD OF
The first share broker in India to convert from a proprietary model of business to a company model to bring professionalism & quality of service to our customers.
The first to utilize 'franchisee business model' for Associates.
The first proprietary broker to convert as a limited liability company on the Bombay Stock Exchange (BSE).
One of the first multiple seat holders in multiple exchanges so that our customers always get everything under one roof.
One of the first users to adopt the VSAT technology of network so that our customers always get the fastest information first.
The first to achieve the ISO quality certification for business processes from SGS. Currently, we are ISO 9001:2008 certified company.
The company's Managing Director, Mrs. Deena A. Mehta was the first woman elected to the governing board of the BSE and the first and only woman to be the President of BSE (Before Corporatization).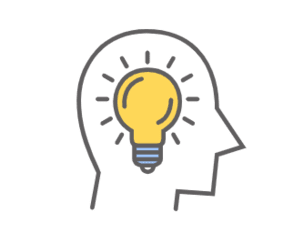 RESEARCH EXPERTISE
ACMIIL has more than 25 years of rich experience in providing the highest levels of research to institutional and retail clients. From sectoral recommendations to economic outlook, short, medium to long-term perspective, our research desk is constantly involved in providing the best investment ideas to our customers. Our team of highly trained professional research analysts leaves no stone unturned in providing our customers with profitable investment ideas. We also provide product research and advisory services for financial planning, asset allocation, mutual funds, industry experts' opinions, and complete investment advisory services through www.investmentz.com.
OUR GROUP COMPANIES
The Asit C. Mehta Group of Companies includes the following companies: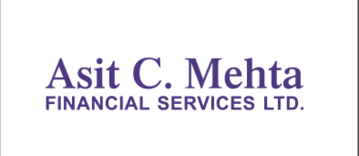 ASIT C. MEHTA FINANCIAL SERVICES LTD
Asit C. Mehta Financial Services Limited started operations in the early 90s. The company is in the business of providing advisory and consultancy services on fund mobilization and restructuring of companies, and derives revenue from renting properties. The company is listed on BSE Ltd. (BSE)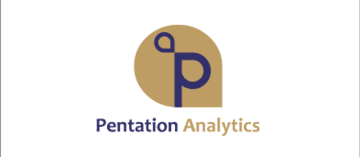 PENTATION ANALYTICS
Pentation Analytics, an InsurTech company, provides state-of-the art analytics applications for the Insurance Industry. It also offers cutting-edge analytics to banking, financial services, capital markets, and the payments sector. Established in 2015, the zeal for innovation in analytics has given it the opportunity to work with some of the best players in the BFSI space.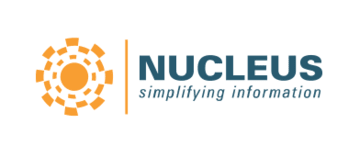 NUCLEUS ITES
A Mumbai-based Business Processing Outsourcing/IT Enabled Services provider, the company is focused on providing end-to-end digital solutions to manage data dependent processes that help clients across the healthcare, pharmaceuticals, BFSI, retail, and telecom industries. It enables them to overcome business challenges and help them manage information at the click of a button. Solutions ranging from data entry, process outsourcing, to application development, are all included in their vast portfolio. It also offers NPA recovery services to Asset Reconstruction Companies,Banks, NBFCs, Fintech companies.