Investmentz mobile¶
Research call¶
Scrips recommended by the ACMIIL research team will be shown under the Research Call option and the user can Buy/Sell from the same screen. Follow the below steps to view the Research Call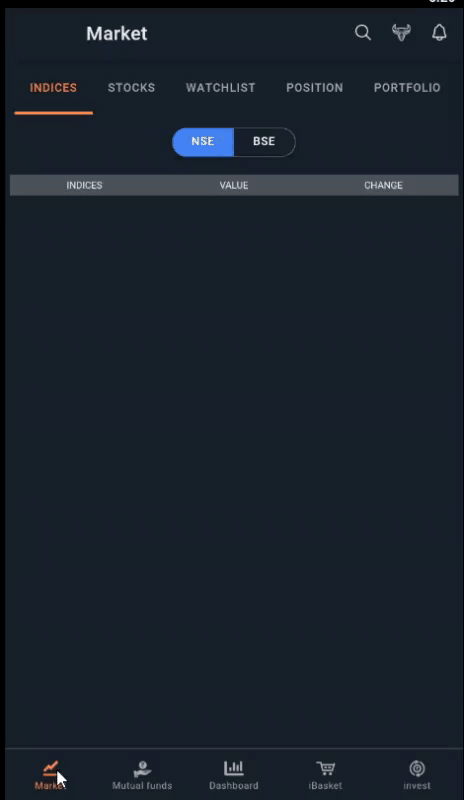 A filter for call status is given from where the user can toggle between different call statuses.
Open - It means you can still buy or sell the stock as per our recommendation because the date is still not expired.
Neutral - It means the Scrips which you want to buy/sell there is no profit or loss done.
Successful - It means whatever recommended stock you have purchased or sell and you gained through it on a real-time basis so it comes under successful
Unsuccessful - It means whatever the ACMIIL team recommended you that does not exist.
Click on the All tab you can toggle between different segments by using the different filters in Research call for Cash, Cash-FUT, Cash-OPT, Index-FUT, Index-OPT