Investmentz mobile¶
Holdings¶
Once you have bought stocks/equity on a delivery basis you can check the same in Holdings.
Step1 : Login to your Investmentz account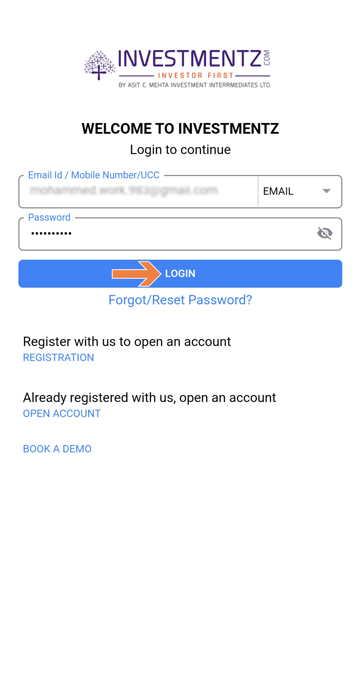 Step 2: Click on Holdings. You can also visit to your holding page by click from the menu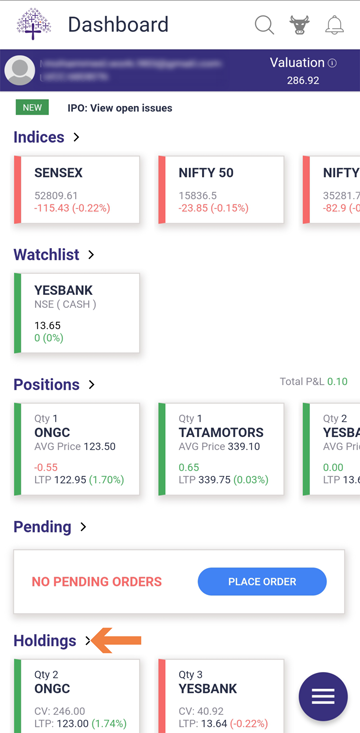 Step 3 : You will land the page where you can view you're: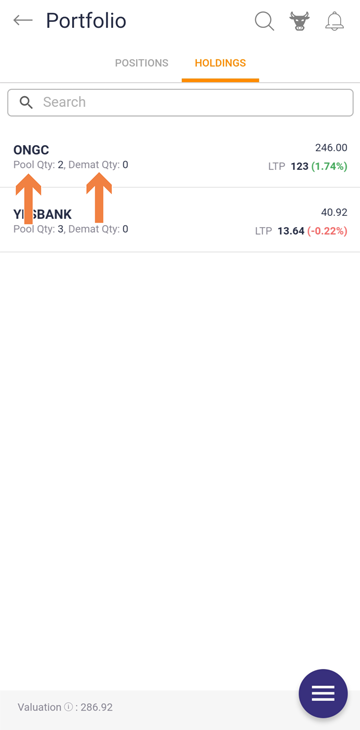 Individual Equity Current valuation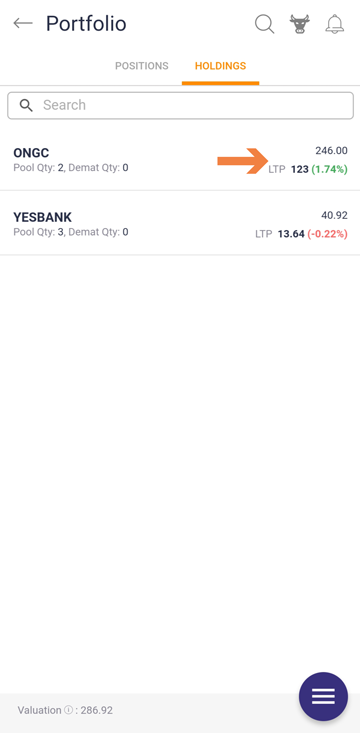 Total Equity Current valuation as per LTP
Step 4 : Click on the scrip and you can view the Charts & Depth options.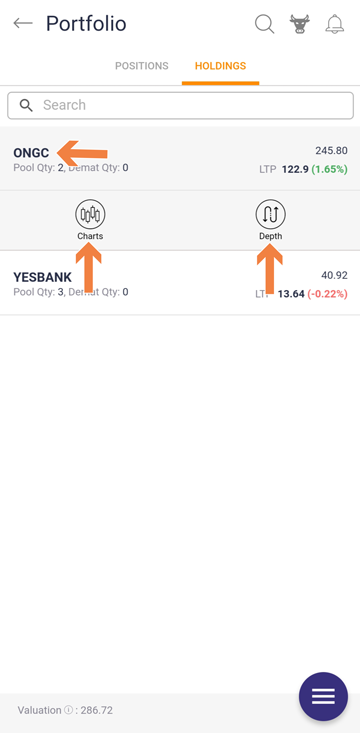 Step 5 : Click on the positions and click on the scrip for Charts, Square off, Detail, Depth and to buy/sell Scrip