Portfolio Management Services in India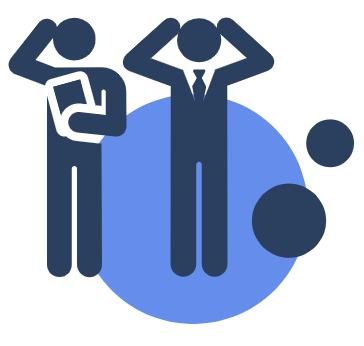 PROBLEMS THAT EQUITY INVESTORS FACE
Markets are extremely complex
Companies Listed on those markets have to be regularly tracked
The flow of news is huge and have to be interpreted with reference to
the investments
Investors are ill-equipped and untrained in most of the cases
Investors may not be willing to spare time or willing to stick out their
own neck
Market participation requires a surgeon's heart to take unemotional
decisions which most mature people are incapable when it comes to
investments.
OUR INVESTMENT PHILOSOPHY
WE DO NOT SIMPLY BUY STOCKS; WE HELP PEOPLE BUY VALUABLE BUSINESSES. OUR MOTTO IS TO GIVE TRUE INTRINSIC VALUE TO OUR VALUED CLIENTS WHO TRUST US WITH THEIR MONEY & TIME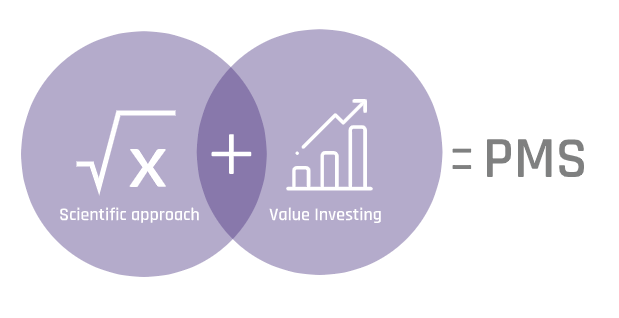 At ACMIIL, we combine the scientific approach of investing with the principles of value investing preached by world-renowned investors like Benjamin Graham and Warren Buffet to provide you the best portfolio management services in India. While the scientific approach enables us to be consistent in managing portfolio risk, the principles of value investing enables us to find stocks that are currently undervalued and have the potential to generate wealth of you.
KEY BENEFITS OF PORTFOLIO MANAGEMENT SERVICES
Portfolio diversification for containing non-systematic risks and human intervention (personal view) in equity market
Active portfolio risk management
Active renewal and portfolio rebalancing
Experienced and robust portfolio management team
Efficient and personalized client servicing
Monthly fund performance and fund manager's expert portfolio analysis via e-mails
Quarterly performance report statement
Centralized team of service coordinators for hassle-free service
Event-based interaction with fund management team
Servicing from large network of branches/associates across India
Online access to your portfolio with personal Login ID and Password
Portfolio Management Services – maximize your portfolio through expert guidance
Slowly but surely, Portfolio Management Services in India are beginning to catch the eye of ardent investors. There is a huge chunk of Demat holding in India that lies idle in the account. This is where equity portfolio management comes in. PMS service providers will help you maximize your equity holdings in your online demat account. Let's analyse PMS investment as an option for Indian investors.
PMS Investment – An Overview
Portfolio Management Services (PMS) refer to professional services customized as per the investor's requirements to ensure that the investment objectives of the investor are met. The wide variety of investment solutions that PMS professionals provide cater to a niche segment of clients. These clients could be high net worth individual (HNI) investors or corporate investors with high net worth. In a nut shell, financial portfolio management professionals provide their clients with professional management of their investment portfolio with the major goal of wealth creation.
What's a PMS investment account?
A PMS account is an investment portfolio management that comprises equity stocks, debt instruments, and various fixed income instruments. These are managed effectively by a well-trained professional money manager. The best part about share portfolio management (PMS) is that it can be customized very effectively as per the investor's short and long-term investment objectives.
Key features of share portfolio management for an investor
As an investor, when you invest in PMS, you will be owning individual securities unlike in case of an investor in mutual funds who normally owns units of the entire mutual fund that he/she has invested into.
Portfolio management services provide investors with all the freedom and flexibility to customize their investment portfolio based on their risk profile and financial objectives.
SEBI guidelines clearly specify that the minimum investment required for opening a PMS account is Rs. 25[ The minimum investment in PMS is 25 lacs ] Lacs.
What are the broad categories of PMS?
PMS in the share market is categorized broadly into discretionary and non-discretionary PMS. In the case of discretionary PMS, the investment decision remains at the discretion of the fund manager. Thus, as a client, you will have no say in the investment process followed by the PMS. On the other hand, in the case of non-discretionary PMS, you will only be given ideas and investment suggestions by your portfolio manager. Therefore, you need to note that the choice and timing of your investment decisions are completely at your discretion as to the investor. That said, responsibility for trade execution vests completely with your portfolio manager.
PMS – Advantages for investors
Following are some of the major advantages that investors can enjoy through PMS:
Professional management of investors' portfolio:
Professional management of investor's portfolios by expert portfolio managers helps largely in delivering consistent performance over the long term while managing the investment risk effectively.
Regular monitoring and rebalancing:
One of the key benefits of PMS is that there are constantly monitoring and rebalancing of investors' portfolios. This involves an in-depth understanding of the various dynamics of equity as an investment asset class to ensure that returns on investments are continuously maximized over a long-term horizon.
Diversified investment strategy to mitigate risk and maximize returns:
Portfolio managers often use a diversified investment strategy for mitigating risk. They do this by balancing the investment portfolio management with an ideal blend of equity and debt, which will be based on the investor's risk profile. Therefore, the asset allocation in case of a conservative investor will be debt heavy whereas that for an aggressive investor will be equity heavy. That said, PMS experts determine the strategy to be used to mitigate risk in any risk profile category of investors through their experience and investors' objectives.
Risk control through strong processes:
Higher levels of risk control well-defined risk management processes and methodologies.
Easy-to-follow investment option:
Convenient and hassle-free investment option that provides you with periodic PMS performance reports measuring your investment portfolio efficiency.
Transparency in terms of portfolio performance:
PMS providers ensure high levels of transparency to investors ensuring that everything is black or white. They normally do this by sending out period account statements and portfolio performance reports to the investors. Further, they provide investors with secure, round-the-clock online access to track their investment performance real-time basis.
A dedicated relationship manager:
Investors going in for PMS investment will have a dedicated relationship manager. These relationship managers will not only understand the investor's financial objectives but will also guide the investors with regards to achieving the correct product mix. The other key help that relationship managers provide is that they ensure that the investors will receive all their periodic performance reports, statements, and updates.
Personalized approach making communication easier:
PMS uses a personalized approach that enables investors to get direct access through one-on-one meetings, con calls, and other communication modes to their respective money managers actively managing their investment portfolio.
How does the taxation work out for PMS?
The income that investors earn from PMS will likely be considered by the tax authorities as income from business. Moreover, unlike MF, PMS need not remain invested to the range of 65% or more in equity for getting the equity taxation benefit. Profits under the PMS investment account will be considered as business income as per the respective income slab, in case of individual investors. Profits can also be considered as long-term or short-term capital gains. It is very crucial to note that the decision on how the income from PMS is treated depends entirely in the CA of the investor or the Income Tax Assessing Officer. As far as the PMS service provider is concerned, they will be sending a yearly audited statement at the end of the respective financial year, which will clearly provide the required details on long and short-term capital gains. Thus, the decision of whether to consider the profit as business income or capital gain vests completely with the investor's CA.